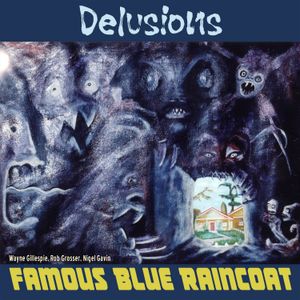 "Like Leonard Cohen in a cosmic country folk dream" 
Post To The Wire - Sept 22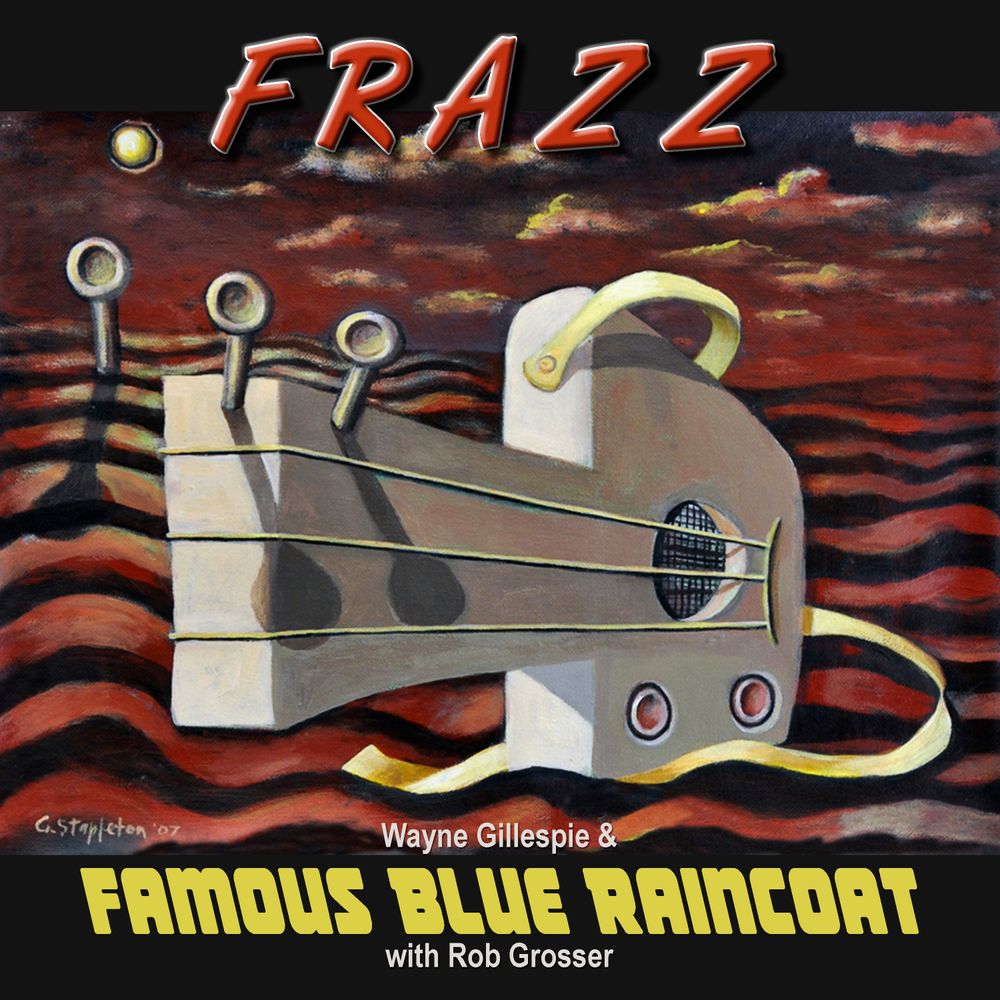 New Album "FRAZZ" by Wayne Gillespie & Famous Blue Raincoat released 24 June, 2022!
The album written, performed and produced by Wayne Gillespie (Guitar/Vocals) and Rob Grosser (Drums/Percussion/Mixing) is enhanced with the help of a few friends such as  sax player Ric Robertson (dig/eon/Baecastuff), American guitarist now New Zealander Nigel Gavin, who'd played in Robert Fripp's League Of Crafty Guitarists,  bass player Goby Catt, now living in Vancouver, Canada. Other guests include; Brendan Power on harmonica now one UK musical treasures (having played with Van Morrison and Sting), Sydney vocalists Evelyn Duprai, Claire Nabke-Hatton and Narcs Bassman  Tony Waine.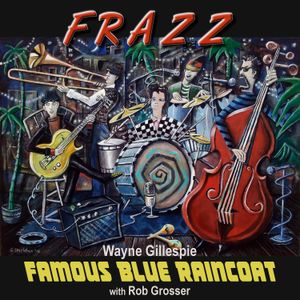 "A jazzy Lou Reed, film noir, Miles Davis kind of vibe"
UK podcasters @yhhtmpc.
Click on FRAZZ cover below to hear the album on digital platforms
"Delusions- Like Leonard Cohen in a cosmic country folk dream". (Post to the Wire-Sept 22 ) 
Wayne Gillespie - Vocals/Guitar Rob Grosser - Drums  Nigel Gavin - Slide Guitar
All Cover Paintings -  by Geoffrey Stapleton
Click Painting above for You-Tube Link   
'Delusions' is song about the difficulty those experiencing severe mental health issues have obtaining and sustaining appropriate treatment, particularly in an underfunded public health system. With the closure of residential inpatient faculties in the 90's the streets and the jails have become the home of many sufferers of severe mental health illnesses. 
Contributors to FAMOUS BLUE RAINCOAT "FRAZZ" ALBUM Photos Below