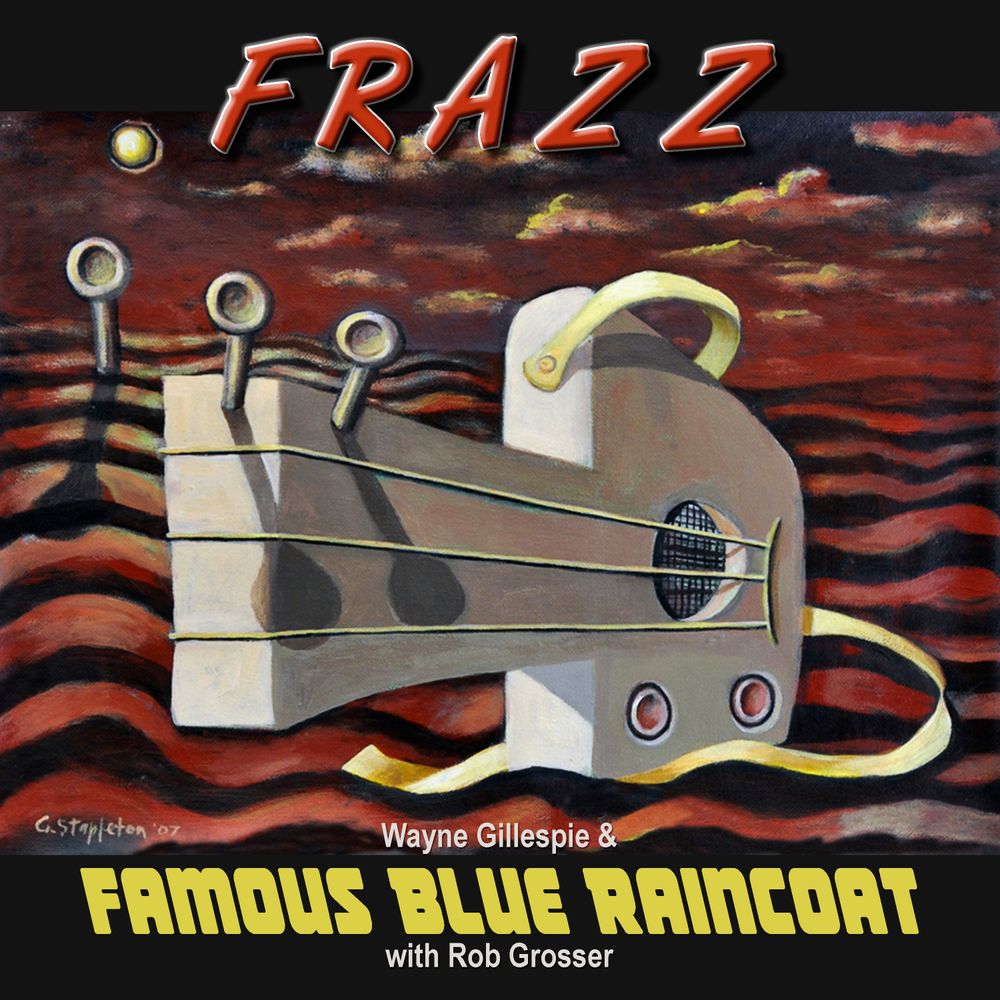 New Album "FRAZZ" by Wayne Gillespie & Famous Blue Raincoat released 24 June, 2022!
The album written, performed and produced by Wayne Gillespie (Guitar/Vocals) and Rob Grosser (Drums/Percussion/Mixing) is enhanced with the help of a few friends such as  sax player Ric Robertson (dig/eon/Baecastuff), American guitarist now New Zealander Nigel Gavin, who'd played in Robert Fripp's League Of Crafty Guitarists,  bass player Goby Catt, now living in Vancouver, Canada. Other guests include; Brendan Power on harmonica now one UK musical treasures (having played with Van Morrison and Sting), Sydney vocalists Evelyn Duprai, Claire Nabke-Hatton and Narcs Bassman  Tony Waine.
 
"Early Tom Waits meets late Joe Henry while waiting for Leonard Cohen to show"
Famous Blue Raincoat's Wayne Gillespie and Rob Grosser have conjured up a collection of original songs built around Wayne's Cohen inspired lyrics  and Rob's eclectic rhythms. Also featuring Nigel Gavin, Rick Robertson, Goby Catt, Tony Waine, Don Hopkins and Evelyn Duprai. 
The upcoming Famous Blue Raincoat Album "FRAZZ" -  Songs of Cheeky Surrealism,

Rock-Edge,

 Jazz Reflections, Folk Reverence, African Spices, Hypnotic Grooves and Dark Tales . 
FRAZZ ALBUM - Click on photo below for streaming links
Contributors to FAMOUS BLUE RAINCOAT "FRAZZ" ALBUM Photos Below
Photos above: Rick Robertson, Goby Catt, Nigel Gavin,
Brendan Power, Tony Waine/Nigel Gavin, Evelyn Duprai
with Don Hopkins, Claire Nabke-Hatton and Cover Paintings by Geoffrey Stapleton.