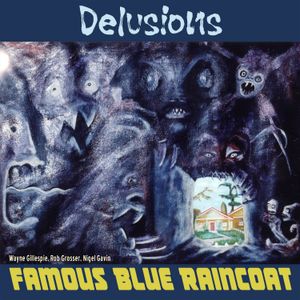 "Like Leonard Cohen in a cosmic country folk dream" 
Post To The Wire - Sept 22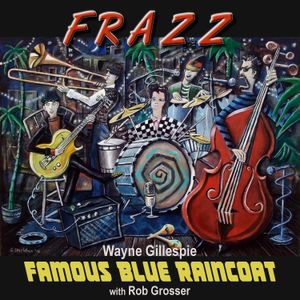 "A jazzy Lou Reed, film noir, Miles Davis kind of vibe"
UK podcast @yhhtmpc. Aug 22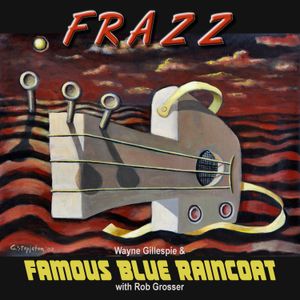 "Listeners will hear favourable comparisons with .. Paul Kelly on Slow Down (with Power), the country-kissed Delusions (with Gavin) which eases close to solo Mark Knopfler"  "Gillespie has .. pushed the boundaries here with the colour from his chiming guitar, the saxophone of Robertson on the almost eight minute, increasingly menacing Jealous Man (bleakly funny if your humour runs cold and black) and the popping Afro-sound of Papa Wemba (She Dances). "Lyrically these songs are multi-layered and repay careful attention to their detail" Graham Reid 6/3/23 https://www.elsewhere.co.nz/music/10602/one-we-missed-wayne-gillespie-and-famous-blue-raincoat-frazz-digital-outlets/
Latest Single METHADONE from FRAZZ album
"

"METHADONE I Fucking love that tune .. that attention to detail. Amazing production - that sax made me wet - absolutely brilliant" " - YHHTMP Podcast UK November 28 2022
"Delusions- Like Leonard Cohen in a cosmic country folk dream". (Post to the Wire-Sept 22 ) 
Wayne Gillespie - Vocals/Guitar Rob Grosser - Drums  Nigel Gavin - Slide Guitar
All Cover Paintings -  by Geoffrey Stapleton
Click Painting above for You-Tube Link   
'Delusions' is song about the difficulty those experiencing severe mental health issues have obtaining and sustaining appropriate treatment, particularly in an underfunded public health system. With the closure of residential inpatient faculties in the 90's the streets and the jails have become the home of many sufferers of severe mental health illnesses.